SplashDog Canine Well-Being Center opened in 2005 as SplashDog Spa and began providing warm water therapy; massage, range of motion, & swimming exercises, for dogs that have mobility issues. Issues such as arthritis, hip/elbow dysplasia, spinal degeneration/disc deterioration and injuries, muscle weakness and atrophy, ligament tears, pre and post surgery rehabilitation. SplashDog also has sessions for dogs that need to exercise for conditioning, weight loss and behavior issues. Teaching dogs to swim properly is part of the process of every session and swim lessons are also taught to healthy dogs of any age to assure their guardians that they are able to swim safely.
Over time SplashDog has added services for the overall well-being of dogs.  In 2011 we changed our name to SplashDog Canine Well-Being Center and have added standard canine massage therapy, and physical conditioning using physio-equipment.  All of our services are conducted with the utmost care by licensed SAMP's (small animal massage practitioners).
In 2015 the well-being center expanded by adding a canine gym and treatment room accommodating acupuncture and massage therapy sessions.
Our Mission:
SplashDog is referred by many Veterinarians in the area as a form of rehabilitation for their clients and for help in increasing mobility as well. SplashDog's focus is always on the well-being of the individual dog. We strive to understand exactly what is going on with the individual, what issues they are dealing with, what their specific health issues are, their temperament, emotional state and their quality of life so that we can customize their sessions to help them reach their highest potential.
A dog's average, normal body temperature is 101 degrees. Our pool temperature averages 90 degrees. We find that the warm water helps with the process of warming the soft tissue and joint fluids and increases circulation, allowing the dog to begin to physically relax and the therapy to work on a deeper level quicker than being in cool water.
Our Pool: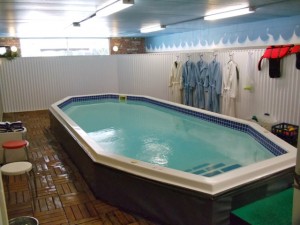 The size is 8' x 20' x 4'. The pool has two jet settings that add resistance to the swim (some people know this system as an "endless swim" or "stationary swim" pool).
We maintain the water daily with chlorine, super shocking it after the work day so all detrimental organisms are killed and removed before the next day's shift starts. The chlorine content at the beginning of the day is very low and therefore easy on the skin, clean and sanitary. The pool is filtered with a sand filter that is maintained with a deep cleaning every week and the water is also filtered through a UV filter.  We strive constantly to have the cleanest water that is safe and non-irritating for any animal in the water.
Our Gym: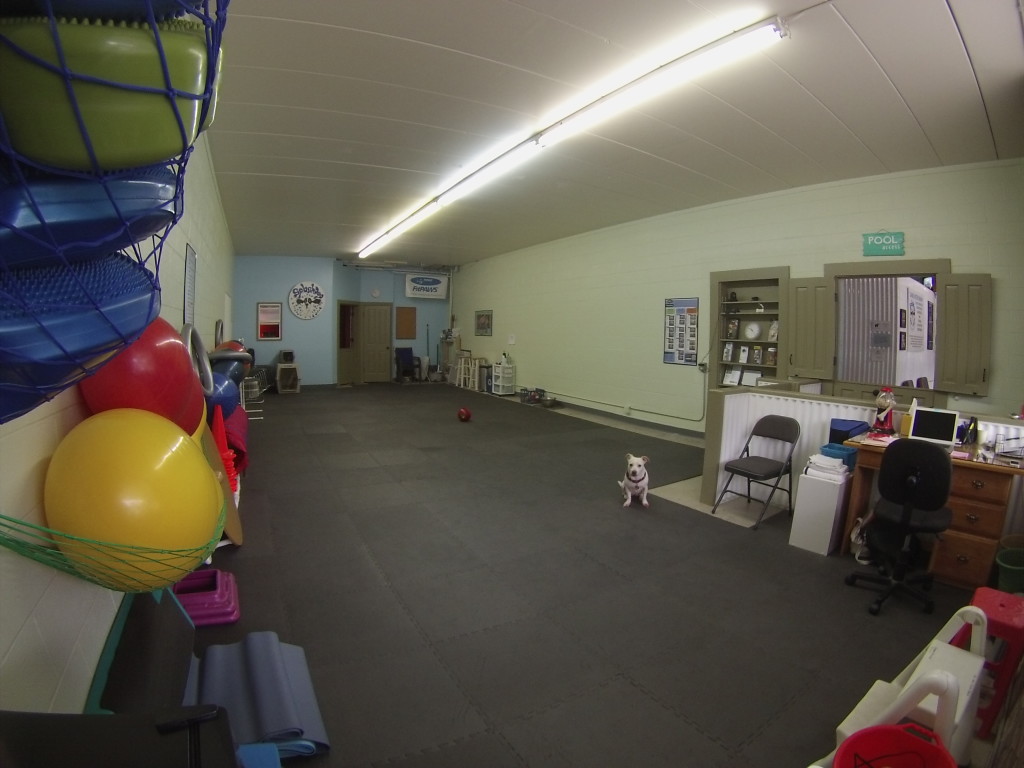 Our gym is over 800 sq. ft. of open floor space with padded, non-slip flooring.  We have various types of exercise equipment, toys and games that clients may use for private play sessions with their dog or can have one of our staff members work their dogs.  Each session is private, accepting up to 3 dogs at a time that are friends and have no history of aggressive behavior toward one another.
We also offer conditioning sessions that our FitPAWS® trained coaches conduct to help your dog with their individual challenges in mobility, body awareness, balance and core conditioning.  A strong dog is a healthy dog.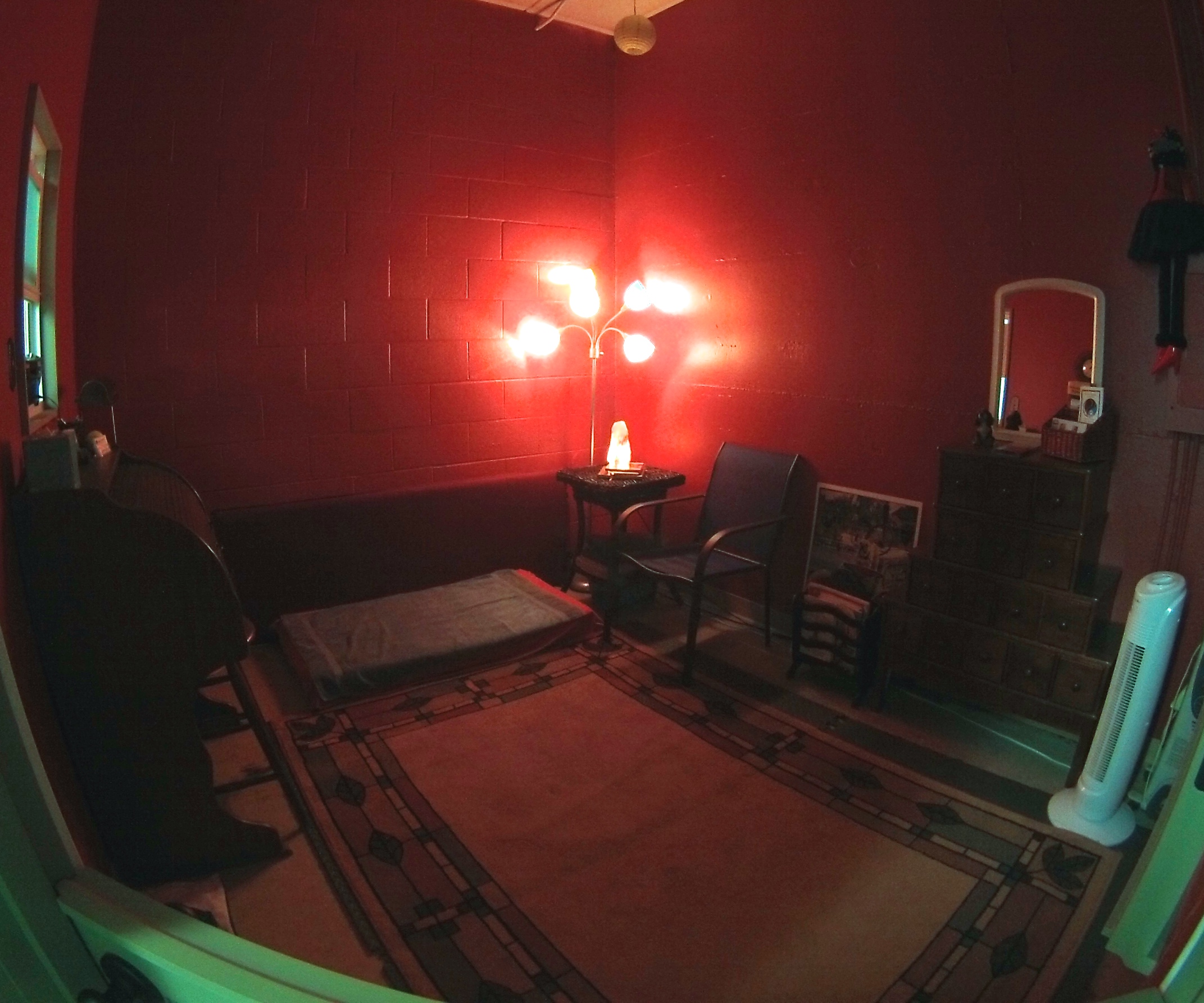 SplashDog Bodywork:
Our private treatment room is a cozy and calm room where we provide acupuncture  2 days per week (by licensed Veterinary Acupuncturist, Dr. Cynthia Glover of Lunar Poodle Veterinary Services), massage (provided by our licensed SAMP's, Small Animal Massage Practitioners licensed by Washington State) and Reiki (practiced by a Reiki Master).
Acupuncture:
Cynthia Glover, DVM, MS comes to SplashDog one day a week and practices Acupuncture.  Please visit her website and contact her directly for more information about her services or to book an appointment with her. http://vet.lunarpoodle.com
Training:
SplashDog hosts Naturally Driven K9, Sarah Nicol 2 days per week to work with many training and behavior issues.  Sarah can be contacted directly at naturallydrivenk9.com for consultations or to book appointments.
Public Education Seminars and Workshops:
We round out our Well-Being Center with periodic classes and lectures by trained professionals covering a wide range of topics.  See our events calendar for upcoming events.
**SplashDog is not a Veterinary clinic and does not perform Veterinary care. Please talk with your Vet regarding the health of your dog and whether water therapy and other services provided are safe for your dog.