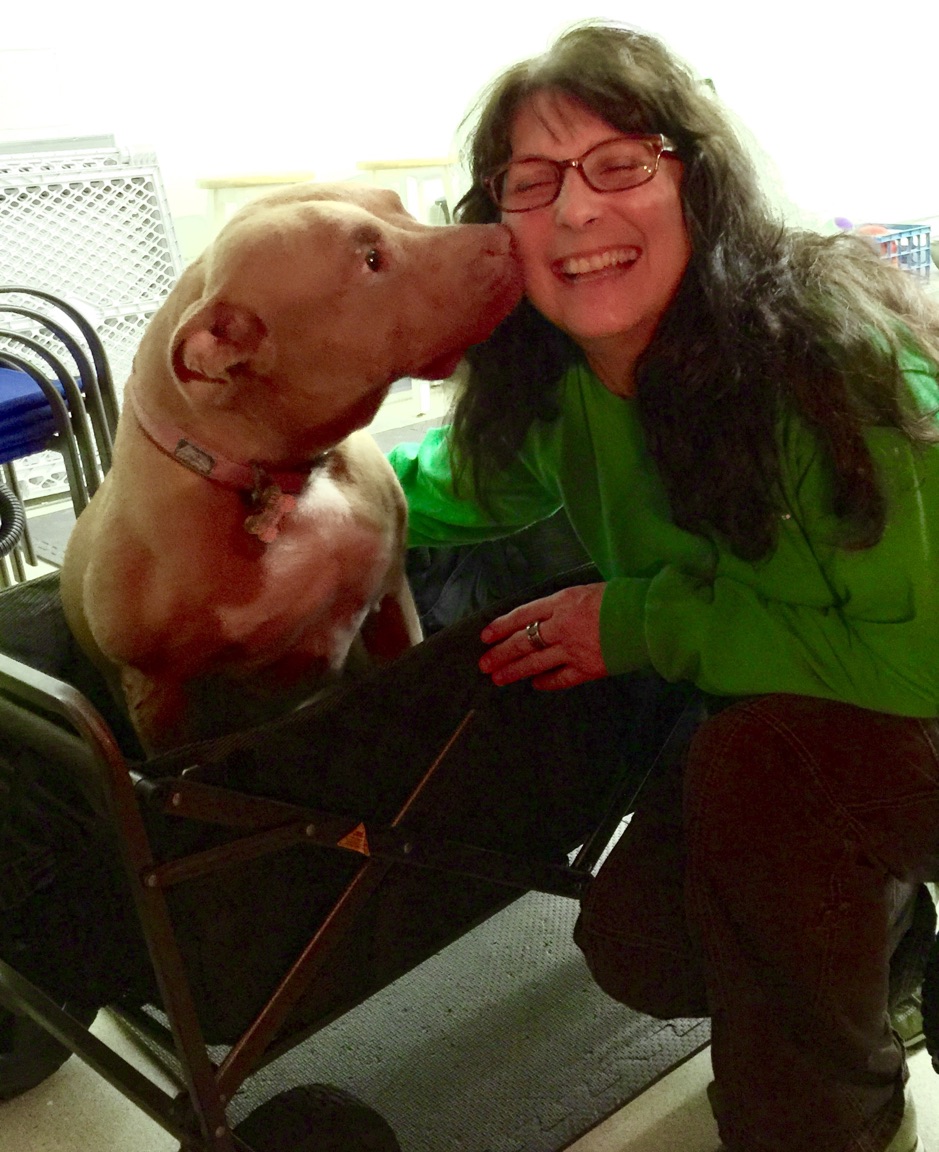 J Linn Black Henline, LMP, SAMP, Reiki MT, Water Therapist, SplashDog Co-Owner, FitPAWS® MT
J Linn has been practicing Reiki since 1999, massage since 2002 and began working professionally with animals in 2003. Prior to finding her healing ability she volunteered at various animal shelters and organizations and enjoyed a career in photography and music.
While volunteering at Best Friends Animal Sanctuary in the late 90′s she had an epiphany. She realized she could no longer volunteer periodically to work with animals, but had to do more for the individual animals well-being.
That set her on the search for a healing path. The path led her to Reiki training, acheiving Master-Teacher level, massage therapy training and certification as well as small animal massage training and certification. J became a canine warm water therapist and began working at SplashDog in 2005.  Her interest in canine body conditioning led her to FitPAWS® training, achieving Master Trainer certification in 2015.
J Linn honors the bond she feels with each animal she works with and appreciates the trust placed in her as part of each ones healing team.