Our goal is to increase our canine friends quality of life by providing a variety of beneficial options. Sessions take place by appointment, in a safe and comforting environment where every soul that enters SplashDog's door will be treated with dignity and respect.
Coming to SplashDog in September!
Bowwow Basics Puppy Classes with Cold Noses Dog Training
New classes start monthly. For information click here:
!!!!!!!!!!!!!!!!!!!!!!!!!!!!!!!!!!!!!!!!!!!!!!!!!!!!!!!!!!!!!!!!!!!!!!!!!!!!!!!!!!!!!!!
Do you know someone that has a dog that could benefit
from one of the services at SplashDog?  
Help them get started by giving them a Gift Certificate.
We can create a certificate for you in any denomination, for any of our services.  Contact us to purchase a Gift Certificate for that special dog you know now.         
Hope

to see you at SplashDog Canine Well-Being Center soon!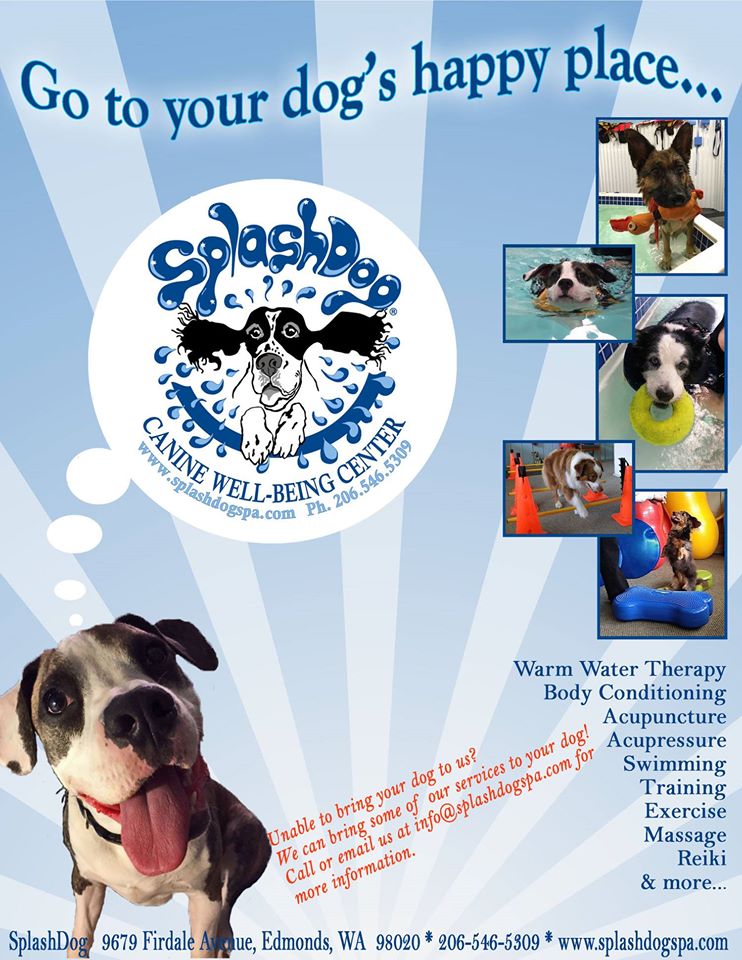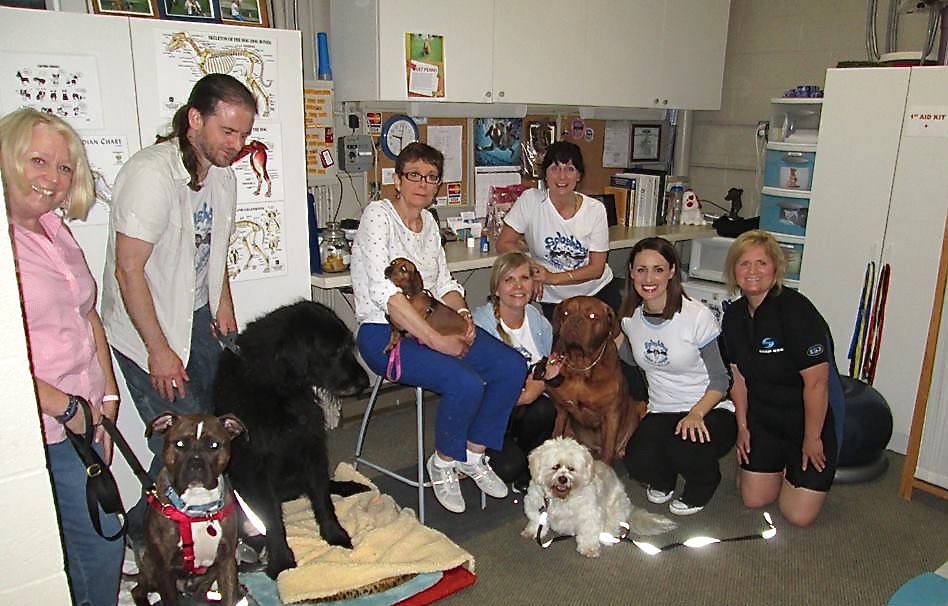 Q13 visits SplashDog
Handicappedpets.com is a company that caters to the special needs of dogs that have physical challenges.  They stock a wide variety of equipment and accessories.  SplashDog has partnered with Handidappedpets.com to help our clients and others find the help they need to promote emotional, physical well-being and also reduce some of the burden of caring for a handicapped pet.
Please click on the banner above to visit the Handidappedpets.com website.
**SplashDog is not a Veterinary clinic and does not perform Veterinary care. Please talk with your Vet regarding the health of your dog and whether water therapy and other services provided are safe for your dog.
***SplashDog requires vaccines to be up to date.  
Vaccine Information and Veterinary Records
SplashDog Canine Well-Being Center is concerned with the health and safety of each dog that visits our facility. Prior to your first session we require documentation from your Veterinarian that your dog is up to date on the following vaccinations:
•DAPP (distemper and canine parvovirus) click here for more information
•Bordetella (kennel cough, upper respiratory infection) click here for more information
•Rabies click here for more information
•Flea prevention treatment We also ask that your dog be treated with a flea treatment and have been advised by Veterinarians that ingestible medications are the most effective. Talk with your Vet to find out what is right for your dog. For more information about flea treatments click here.
We understand that these vaccinations and flea treatment may not be an option for your dog due to allergies, immune system issues, etc. If you have concerns about any of these, please talk with us.